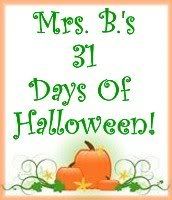 I"m sure you've seen it around the other Pagan Blogs, so this shouldn't be something new to you.  Mrs. B of Confesssions of a Pagan Soccer Mom is having a wonderful giveaway… every day through Halloween!  This is just one of the fabulous giveaways that I'm entering.
This giveaway comes from Spelled with a W! A darling Tarot Card Bag from Spelled with a W made in their workshops by the invisible witch. The bag is made of black linen, fully lined with black silk dupioni & is trimmed with a cotton ribbon that is printed with details of how to draw a maze. Also included are other goodies including herb samples, oil samples, small tins of resin incense and a pair of lodestones and their food.
This is only one of many giveaways that are going on at Mrs. B's, so head on over there and take a look and enter!
Good Luck!